Photos: Fire Breaks Out Aboard Scrapped Drilling Rig in Mobile
Photos: Fire Breaks Out Aboard Scrapped Drilling Rig in Mobile
On Wednesday afternoon, a semi-submersible drilling rig caught fire at a scrapyard in Mobile, Alabama, sending a plume of smoke skyward. 
The fire was caused by hot work, Mobile Fire-Rescue told local media. A cutting crew was working on demolishing the rig when sparks ignited leftover fuel and oil on board. Local firefighters arrived at the scene at about 1345 hours, but the height of the rig's deck level complicated the response. An official told local media that the yard donated the use of its crane to hoist firefighting gear up on top of the platform, enabling the first responders to attack the fire. 
The fire department wanted to get the blaze out quickly, as the rig still contains diesel, hydraulic fluid, oil and other potentially hazardous substances. Multiple fire units responded and assisted the effort, including 55 firefighters, five fire engines and two fire boats. The blaze was extinguished by 1630.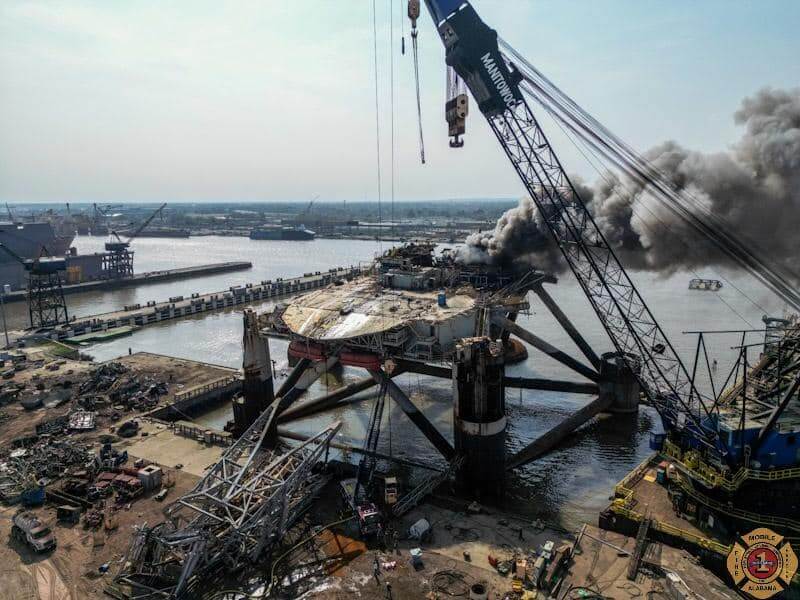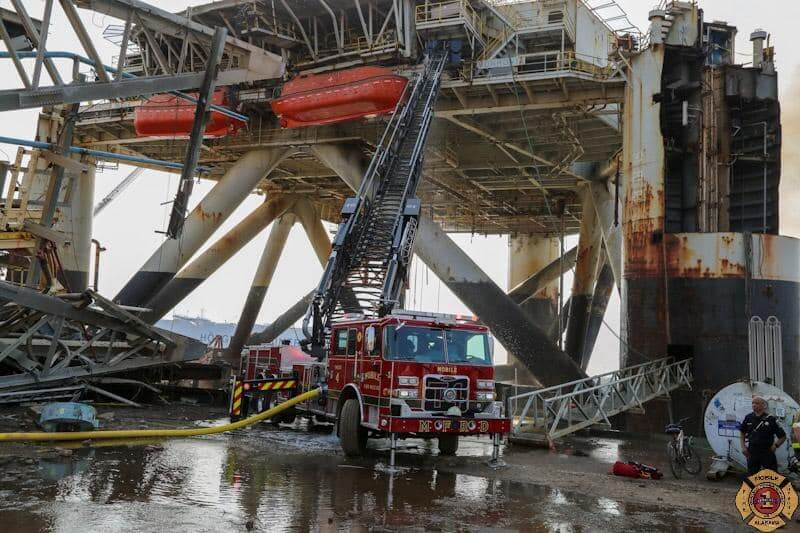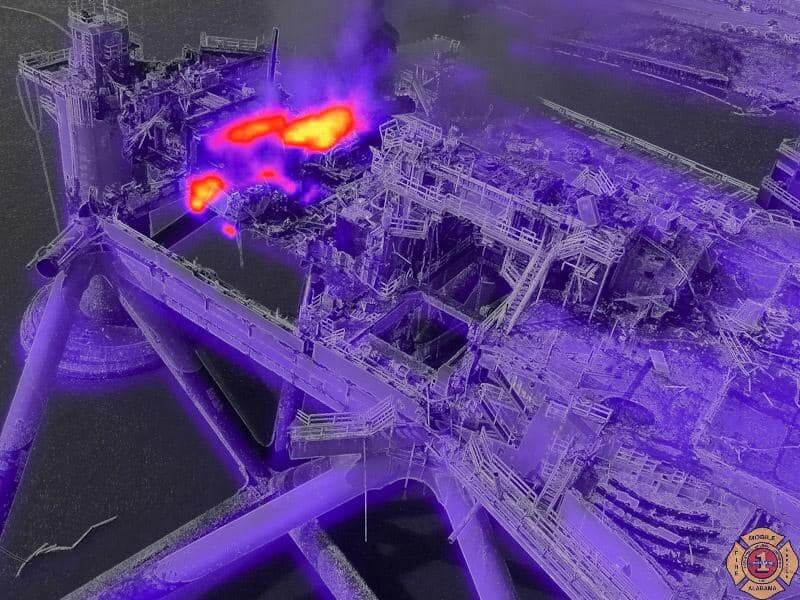 Images courtesy Mobile Fire-Rescue
The Coast Guard and the county emergency management agency are working to mitigate the release of firefighting foam and other residues from the response effort, fire official Steven Millhouse told TV station WRBL. 
No one was injured in the blaze, and there is no ongoing risk to the public, according to the department.
The ship recycler, Alabama Shipyard, has previously identified the rig as the Paragon MSS3, a midwater semisub built in 1975.